May 2019 News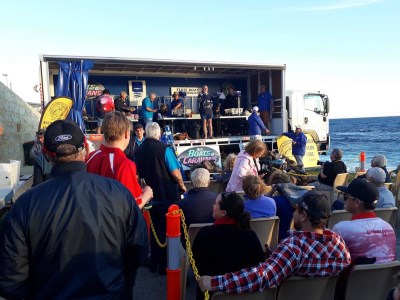 Superb weather for the AAA State Boat Angling Championships on Saturday 25 May, 2019.
Our fishermen enjoyed a great day.  The bigger fish were elusive but lots of fish were caught.  Bert Straw took the prize for the largest KG Whiting and Dave Eadie for the biggest Tailor.
The event was well organised at the ramps and fun was had by all. 
Shame that not everyone was able to make this standby date following the March cancellation, but great that Richard Forster nevertheless won the prize in  the All Entrants draw.
Photos on Gallery page.