May 2022 News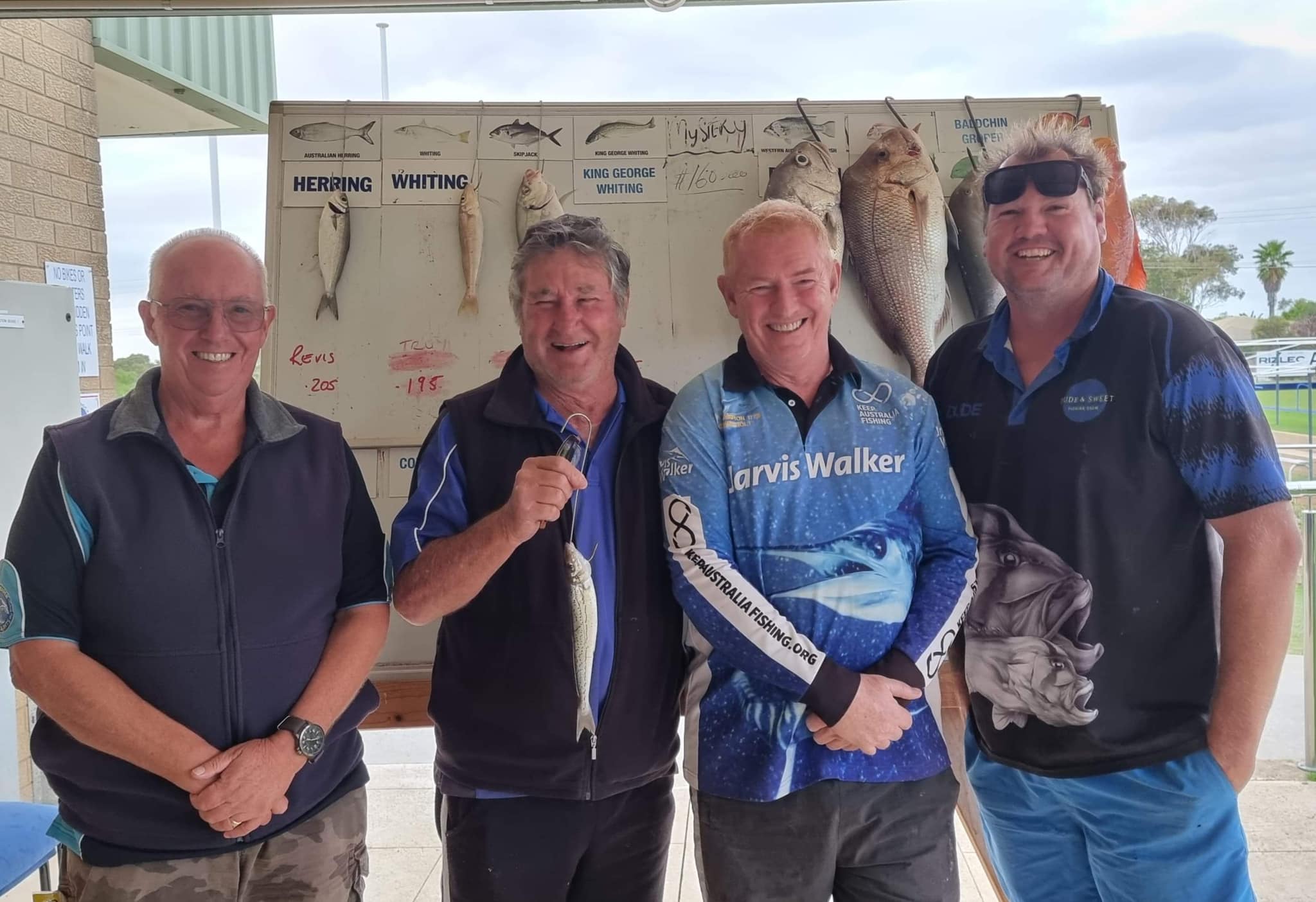 6 boats ventured out, 21 species caught. All board prizes were won.
Mystery Fish - Mackerel drawn out - none caught. Jackpot $180 for June.
WINNERS:
1st. Ryan H. 9 species. 5.240kg. 92 pts.
2nd. Steve H. 7 species. 10.930kg. 78 pts
3rd. Bert S 7 species. 2.275kg. 62pts
4th. Dave E. 5 species. 2.330kg. 41 pts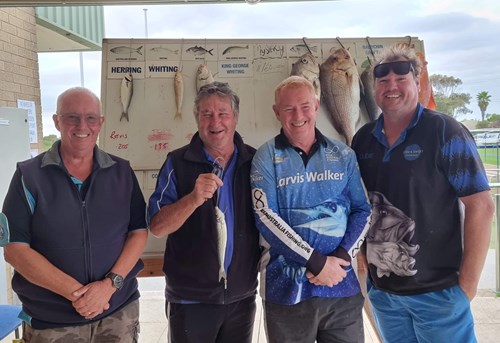 BOARD PRIZES:
Breaksea Cod. 1.610kg. Ryan H
Herring. .205kg. Revice L
Sand Whiting. .195kg. Troy G
KG Whiting. .125kg. Bert S
Dhufish. 4.130kg. Steve H
Skipjack. .670kg. Ged W
Pink Snapper. 4.405kg. Troy G
Baldchin Groper. 1.820kg. Ryan H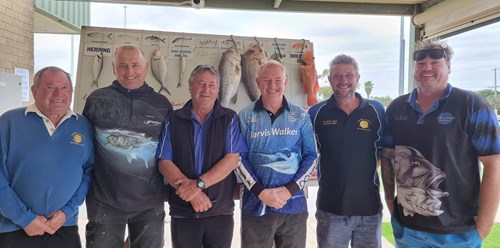 Board Prize Winners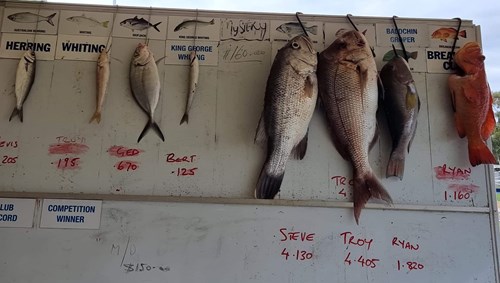 Boat Raffle: Ged W
Raffle: Stan U
Members Draw: $50. Ged W. June jackpot will be $200.
Congratulations to all winners.
Big thank you to Dee for weigh-in food. Very tasty.
NEXT COMP: SUNDAY 12th JUNE, 2022. STAND-BY 19th.