Leatherjacket (Nearshore)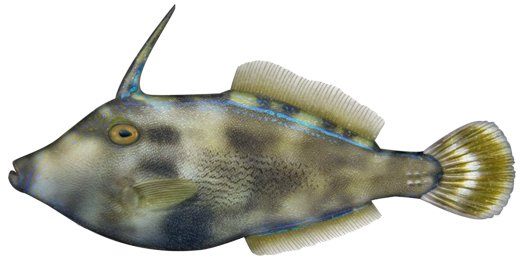 The leatherjacket is a strange looking fish with a large spine protruding from behind the head. 
There are many varieties of leatherjacket, including Six barb, Chinaman, Fan Bellied and many more. Although not the easiest to fillet due to their tough leathery skin, most species of leatherjackets possess very good eating qualities and are well worth the extra filleting effort.
Leatherjackets like to shelter from larger predators, so prefer rockwalls, jetties and wrecks. They can also be found offshore and prefer plenty of reef or weed cover.
Club Record
Jamie Straw
1.802 Kg
10 Jul 2014
Restrictions
Minimum Size
250 mm
Daily Bag
8
Mixed Bag
16 Nearshore